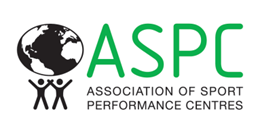 October 4th to 7th 2016 will take place in Sierra Nevada Performance Sport Center, Spanish Council of Sports, the ASPC European Forum. Accommodation and conferences will also be provided by CAR Sierra Nevada.
The name of the meeting is: The Center of the Centers: The Athlete.
The topics will be focused on the Athlete: Athlete's Entourage, Dual Career, Athlete's Needs at SPCs, Nutrition and others, but also sports marketing and events organization, Altitude training …
During these days we will have some cultural activities, such as visiting Granada, enjoying Spanish food and some surprises.
Forum dates:
October 4th to 7th , 2016.
Accommodation:
Centro de Alto Rendimiento de Sierra Nevada (CSD).
Arrival: 04 – Otober – 2016.
Granada Airport – CAR – Granada Airport Shuttle will be provided.
Malaga Airport – CAR Shuttles at 12:00 & 15:00.
Departure: 07 – October – 2016.
CAR-Malaga Airport Shuttle at 12:00
General Information:
Temperature mild during day (22ºC) and cold during night (10ºC).
We can help to make the visa.
Accommodation prices:
Single room 380€ Full board & Cultural program.
Twin  room per person 300€ Full board & Cultural program
Only Conferences: 280€
Conferences and lunch: 300€
Members of the ASPC do not pay for conferences
Optional Activities:
Guided visit to Cordoba.
Guided visit to Malaga.
Activities in Granada.
Golf outings.
Congress Email Address:
You can download here the inscription.
Download here arrival / departure form.
Download here EUROPEAN ASPC FORUM 2016.
Download here programme.
ASPC European Forum 2016
THE CENTRE OF THE CENTRES: THE ATHLETE
4th October Tuesday
14.00 – 17.30 h Accreditation  
17.30 – 18.30 h Visit to CAR facilities
18.30 – 19.00 h Welcome and presentation of ASPC European Forum   
Óscar Graefenhain de Codes, General Director Spanish Council of Sports
Tapio Korjus, Vicepresident Europe ASPC
19.00 – 19,45 h SPC and Media    
Round table with journalists
19.45 – 20.30 h Spanish evaluation of 2016 Olympic Games 
Luis Villanueva, Adjoin Deputy Director Performance Programmes at CSD
20.30 – 21.30 h Dinner at CAR Sierra Nevada 
5th October Wednesday
8.00 – 9.00 h Breakfast
9.00– 9.45 h Sport marketing and events´ organization   
Ignacio Valenzuela, Marketing Director Sierra Nevada Ski Resort and Lucía Muñoz-Repiso , Deputy Director of the General Secretary at CSD
9.45 – 10.45 h Spanish SPC System     
Fernando Iserte, Senior Project Manager at CSD
10.45- 11.15 h Coffee break        
11.15 – 12.00 h Agenda 2020: Athlete entourage  Rebecca Wardell, Senior Project Manager at International Olympic Committee
12.00 – 12.45 h Spanish evaluation of Paralympic Games and Paralympic Athletes in SPC  
Cesar Carlavilla, Senior Project Manager ADOP at Spanish Paralympic Committee
13.00 – 14.30 h Lunch time           
14.30 – 14.50 h Presentation of Gold in Education and Elite Sport Program (Research program founded by the European Union´s Erasmus + Sport Program about Education and Performance Sport in Europe)        
Ingrid Van Gelder, Papendal CTO
14.50 – 15.10 h Finish Dual Career Program                                                    
Simo Tarvonen, Sport Director of the Finnish Olympic Committee
15.10 – 15.40 h Other Dual Career Programs                   
Short presentations about different models: Ana Ruth Dominguez PROAD CSD, Susana Reguela CAR Sant Cugat and Hans Holdhaus IMSB Austria
15.40 – 16.00 h Coffee break
16.00 – 17.30 h Discussion about Dual Career              
Round table moderated by the speakers
17. 30 h Departure to Granada for Cultural Programme Granada guided tour and Gala dinner at Sacromonte (famous for its flamenco caves)
6th October Thursday
8.00 – 9.15 h Breakfast
9.15– 9.40 h CAR Sierra Nevada general presentation           
Jesús del Barrio (Head of Architecture, CSD) and Alfonso Sánchez (Deputy Director CAR Sierra Nevada, CSD)
9.40 – 10.20 h Altitude training and practical solutions         
Carmen Calderón (Head of the Medical Department CAR Sierra Nevada, CSD)
10:35 – 11:00 h Performance  Analysis. Practical Session:  Optojump System. (Federico Gori. CEO Microgate Italy)
11:00 – 11:20 h Coffee break
11:20 – 11:45h. Performance Analysis. Practical Session:  Witty Sem(Federico Gori. CEO Microgate Italy)
11:45 – 12:20 h Performance Analysis. Practical Session: Smartcoach PRO & Exentrix Hydro
(Marco Pozzo. CEO Smartcoach Europe)
12.20 – 13.00 h La vuelta: 3.000 people, 3.000 kilometers, 21 days.   
Javier Guillén, CEO La Vuelta cyclist tour and Fernando Escartín, Technical Director La Vuelta cyclist tour
13.00 – 14.30 h Lunch time
14.30 – 15.15 h Athlete and coach: Needs and hopes     
Fred Vergnoux (Spanish Federation coach and 5 different countries best coach of the year) coach of Mireia Belmonte, four Olympics medals
15.15 – 16.00 h ASPC meeting                    
16.15 h Cultural programme        Guided visit to Alhambra Palace and going on Tapas Tour.
7th October, Friday
8.00 – 9.00 h Breakfast
9.00 – 9.30 h Experience in SPC    
Marcus Cooper (Olympic Champion K1 1000) and his coach Luis Brasero
9.30– 10.00 h New ASPC centres presentation        Short presentation of the new members of the ASPC about where, why and who they are
10.00 – 10.45 h Interactive session
                   Round table of discussion about topic we propose to them
10.45 – 11.00 h Conclusion and closing        
11.00 h Departure